The multiverse of global business is getting bigger, and numerous small businesses are being created. No matter what industry it is, businesses are developing day by day. In the previous year 2022, the Department of Promotion of Industry and Internal Trade (DPIIT), recognized around 19 thousand startups.
As the startups are new for the multiverse, along with the sales, investments, outlay, manufacturing power, product quality, manpower, and so on, marketing is the most utile strategy. But for the newcomers, it is tough to compete with the big fish. Why should consumers buy such a new product? When they have a reliable one.
Suppose there is a new sound product company named Hammer, and also there is the big fish boAt, then what should we buy? The matter here is trust. The big fish is also been a small startup, they struggle to win the customers' trust.
With the same configuration and massive difference in the price, the consumers will buy the expensive one of boAt, rather than the Hammer. So marketing is much much important than anything for a startup.
When someone thinks about starting a startup, marketing is the first challenge to him, because there are too many same kinds of businesses as well as big and small, and some of them are already established, public trust them.
Why should customers buy your product? What is the difference between your and their products? What makes you different from them? What benefits are you providing to them? And so on. All of these are the most important and mandatory questions for consumers.
Big companies are also passing through this struggling phase and now they are at their peak.  Now the marketing process is much simpler. Specifically, Facebook Ads made it simpler. Facebook Ads allow small businesses to reach person by person and make knowledge about the company as well as the products and services. When they are likely to visit your website and purchased something now it is up to you to make the customer a returning consumer.
If you want to know more about this topic, keep reading this article till the end. Let's dive into the world of Facebook ads.
There are so many social media platforms present to connect one, socially as well as globally. Facebook is the biggest platform now, developed by Meta. The new feature updates of Facebook are constructing our way of life on an easy path. Facebook is worldwide company with 2.85 billion monthly active users.
Mark Zuckerberg (founder and CEO of Facebook), inaugurated Facebook Ads in the Facebook Social Advertising Event, on November 6, 2007. It works as a medium to cognizant and connects consumers to businesses. Here the entrepreneurs can target the exact kind of consumers they want.

Facebook Advertisement strategy
Facebook ads is introduced first in November 2007, and now it is the most potent online marketing brand that exists. But what are the strategies behind the upswing? And is the platform is same as 16 years back? Are their strategies not changed in a long time?
Many of us are using Facebook for a very long time back. But the format that we know today as the format of Facebook advertisements, was not obtainable at that time. Some days after Facebook revealed some new features, such as free business pages and sponsored ads. Earlier on the features, Facebook had a number system of ads. But the new system connects a massive number of users to the site.
Facebook includes many self-serve tools to run the marketing campaign. No one needs to be an expert or hire an expert to begin an advertisement on Facebook. You will find any type of customer in the user ocean of Facebook.
Process of Creating a Facebook Advertisement
Set up the marketing goal first is the primary goal
Choosing objective
Selecting audience
Deciding the proper place to run ads
Setting the budget
Choosing a format
Placing order
Measuring and managing ads.
Why Facebook Ads are important for small business?
Facebook is the most important and most powerful advertising tool for small startups Facebook Ads helps to showcase the product or services of newcomers. They can reach with their product or services to the consumers through Ads.
Facebook has 2.85 billion active users, It means the newcomers can reach almost each of them and can offer them their products and services.  By reaching the people, when they come to know about your product or services, they can follow you and with increasing followers, you can stay on top of the ads feed.
When some consumers cum followers visit your profile or your business site automatically the reach of the site as well as the business page, the reach of your business page is increases. If someone searches for the best headphones company in the Facebook marketplace, it is your traffic to the site that will help you to be at the top of the line.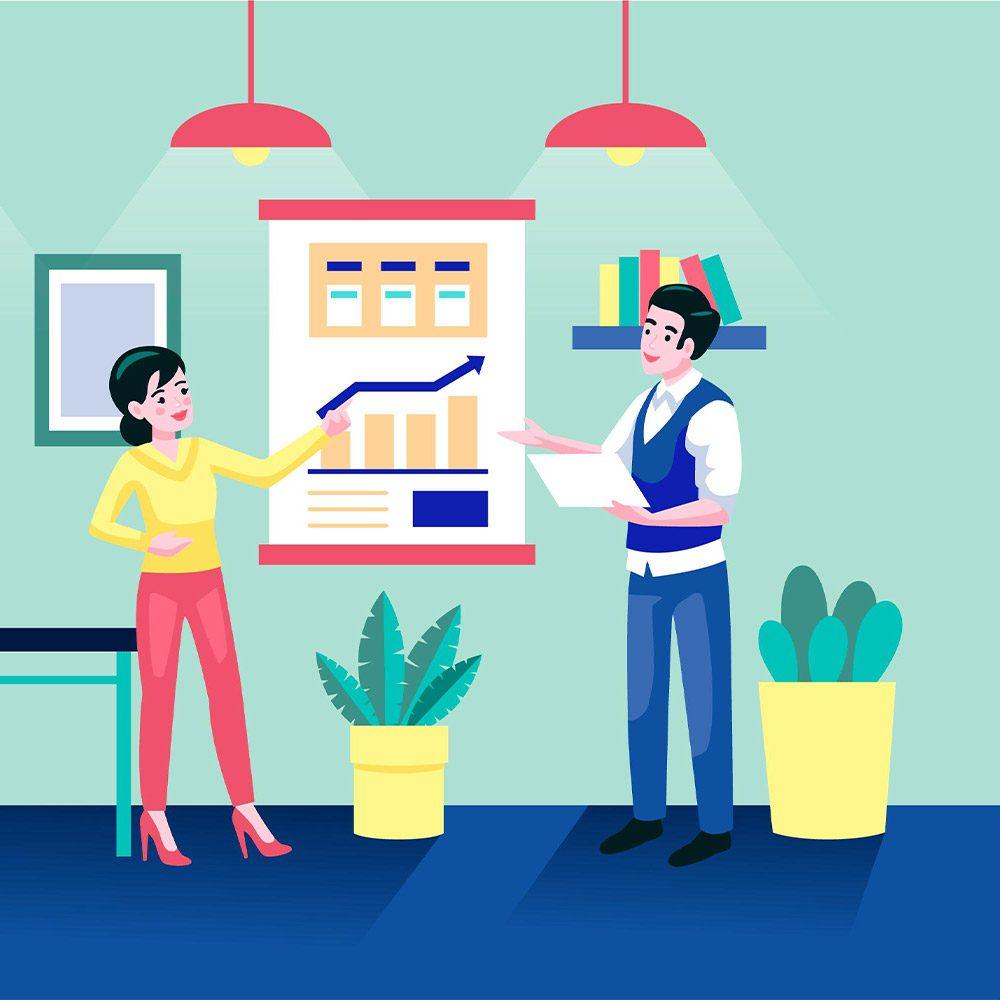 After promoting an ad regarding your product and services, you need to analyze the performance. But you do not need to make assumptions about what is going well and what is not. You will get a neat graph from Facebook Ads Manager. Your only work is to analyze them and set up the next plod. But understanding the Facebook's algorithm is important for getting the best results. But in reality, Facebook's algorithm is still a mystery for common people.
Not all your products or services can be helpful for all consumers, every customer has their preferences, so we can select a group based on age ranges, locations, languages, and interests. And the challenging part is targeting the customers of the big fish.
A good type of audience is more important than a quantitative audience because every small startup holder nee because all small startup holders need customers who can visit and are likely to buy their product, not just to visit.
Customizing Ads as per Objectives
Creating an ad on Facebook is much simpler now. Now you just need to go through the specific steps. The ad can customizable according to your accomplishment. Likes on the page click on the website and so on can be used to create an ad base to help you to get a better grip on the controller of your created ad.
Reaching people to people
When you own a business page, I am sure that you do not have the idea, that just a little part of your followers can see your ad. For the last few years, Mark Zuckerberg revealed that they are prioritizing posts from friends and family frequently, which is why the visibility of business ad campaigns are decreased.
Reaching to the old visitors
A satisfied consumer is a returning customer, it is another type of marketing strategy. The people who are visiting your page or website, most of them saw your ad before. The first time probably they can only come and took a look, but the second time when your ad would appear before them the chance their revisit and purchase something can be an upswing.
Proper targeting and more benefits
Now business owners can target the exact audiences they need at a low cost, it became possible because Facebook launches many supporting tools which guide business owners to the proper way to use them. And also, by the tools Facebook's CTR is increasing day by day.
Connecting with new customers through the old
Once you got a branch of active customers, the people who are similar to those, are also can be connected to you through the ad. They can refer to your company's products and services, and by Facebook's "lookalike audiences," your product can reach similar types of audiences. You can reset your target to a bigger one.
One or the other is always on Facebook
A person spends 2.5 hours on Facebook Daily. Now Facebook is like a god and spending time on it is worshiping, Facebook is everywhere, almost every person has a Facebook account and it means millions of audiences for business owners which is like a temple to them.
Advertising can help small businesses by keeping aware consumers of new products or services. Customers can also enjoy delectation by being knowledgeable about the newcomers. It also increases competition and give customers more choices and makes their life easier.
The expenses of advertising on Facebook is depends on age, interests, and location. Facebook charges around $0.94 per click. This expense is worth it as we can target the audience and customize the advertisement according to need and reach user to user.
And lastly, Facebook helps small businesses to grow up and make the brand larger. Every small business entrepreneur should use Facebook Ads to keep the brand at its peak.
Are you planning to startup? Trust me it's easy to use and you would be benefitted soon. 
For more such content like this, keep visiting our website. Follow us.
Fill form and get free consultation